Proudly providing wildland fire suppression and training to the following towns in Middlesex and Monmouth counties in central New Jersey:

East Brunswick Twp, Englishtown, Freehold Borough, Freehold Twp, Helmetta, Jamesburg, Manalapan Twp, Marlboro Twp, Monroe Twp, Old Bridge Twp, Sayreville, South Amboy, South Brunswick Twp, South River, Spotswood and surrounding towns as requested.
                              IMPORTANT LINKS:                                              
 Follow Section B10 on Twitter! 
---
---

Wednesday, May 22, 2019
SECTION B10 CURRENT FIRE DANGER
TODAY IS A CLASS 2 DAY
BUILDUP INDEX- 21
RELATIVE HUMIDITY- 27%
HAINES INDEX- 4
KBDI- 68
                          WIND- NNW @ 6 mph                            
Updated 05/22/19 at 1420 hours
Class day updated daily by about 1430 hours
NJ Fire Danger Monitoring Consoles 
 SOUTH- Div B/C


 NORTH- Div A
NEW JERSEY CAMPFIRE RESTRICTIONS 
There is no current restrictions
---
---
SPECIAL NOTICES/WEATHER ALERTS
05/21/19
Jeffrey Scheuerer Memorial Fundraiser
Sunday, May 26, 2019
Oldwick Fire Station
Click above link for more info 
---
---
CURRENT NJ WILDFIRE ACTIVITY
05/21/19- Section B9 crews worked a 4 acre fire in Jackson Twp- Status is U/C
  When in doubt about the source of the smoke or fire,
call 9-1-1 or 877-WARN-DEP (877-927-6337)
---
---
NJFFS FIRE TOWER STATUS

Wednesday 05/22/19
Some Division B fire towers are STAFFED today
Apple Pie 
Lakewood
Lebanon
Cedar Bridge
  
    Fire tower hours of operation 0945-1745 
---
---
SAFETY ALERTS/WILDLAND FIRE LESSONS LEARNED LINKS 
02/26/19- Tree Trauma blog
12/23/18- Camp FireEntrapment Burn Injuries (CA) 
12/20/18- Woolsey Fire Hit By Vehicle (CA)
11/09/18- Klamathon Fire Dozer Starts Spot Fire (CA)
11/08/18- Brushy Mountain Rx Engine Burnover (CA)
11/05/18- North Eden Fire Entrapment (UT)

 
---
---
NJ Forest Fire Service Live Radio Feeds

Click on this radio tower for Division A (Northern NJ)

                             
Click on this radio tower for Division B (Central NJ)
                  
Click on this radio tower for Division C (Southern NJ) 
 

  (Also includes Atlantic county fire/EMS)
---
---
Sectionb10.org ON-LINE STORE
Please consider a purchase from this site.
Your purchase will go towards helping this web site stay operational.
 
   Uniden BCD996P2 Digital Trunking Scanner- P25 Phase 1 & 2- This scanner will follow the new radio systems that all of our counties and states are switching to. Including NJ State 700 MHZ, Ocean County, Monmouth County and Burlington County just to name a few. 
$349 now through Amazon with FREE shipping!
This is the lowest priced mobile/base P25 phase 2 digital scanner currently on the market.  Buy NOW through Amazon or more info
  Uniden SDS200 The "ultimate" P25 digital phase 2 scanner- Designed to handle the new 700 mhz simulcast P25 phase 2 systems. Buy on Amazon with FREE shipping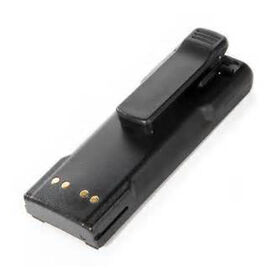 Genuine Motorola HT1000 battery- WPNN4013A
Fresh date codes. 2000 mAh $57.00  Don't buy cheap knock-offs. They don't last. This is Motorola OEM.
Buy NOW through Amazon/or get more info
Questions? Webmaster@sectionb10.org 
 
  

---
Apparatus showcase......
Union County
Operated by the Linden Fire Dept, NJ
TANKER 7
 2019 Freightliner/Pierce 1250/3500
Photo: John H Rieth
 
Scenes from around the region.......   

Marlboro State Hospital RxB 2012

Double Trouble State Park RxB 2005  
Marlboro State Hospital Dairy Farm RxB 2012 
WILDFIRE CLIPS FROM AROUND THE WORLD............ 
Florida 05/20/19