Proudly providing wildland fire suppression and training to the following towns in Middlesex and Monmouth counties in central New Jersey:

East Brunswick Twp, Englishtown, Freehold Borough, Freehold Twp, Helmetta, Jamesburg, Manalapan Twp, Marlboro Twp, Monroe Twp, Old Bridge Twp, Sayreville, South Amboy, South Brunswick Twp, South River, Spotswood and surrounding towns as requested.
                              IMPORTANT LINKS:                                              
 Follow Section B10 on Twitter! 

---
---
Wednesday, February 26, 2020
SECTION B10 CURRENT FIRE DANGER
TODAY IS A CLASS 1 DAY
BUILDUP INDEX- 22
RELATIVE HUMIDITY- 95%
HAINES INDEX- 3
KBDI- 6
                          WIND- E @ 6 mph                           
Updated 02/26/20 at 1355 hours
Class day updated daily by about 1430 hours
NJ Fire Danger Monitoring Consoles 
 SOUTH- Div B/C


 NORTH- Div A
NEW JERSEY CAMPFIRE RESTRICTIONS 
 There are no current restrictions
---
---
SPECIAL NOTICES/WEATHER ALERTS
02/26/20
The NJFFS regrets to announce the passing of
C8 District Warden
Robert "Bobby" Cirillo
Bobby has been a fixture with Division C section 8 since July 1st 1985. Over the years Bobby was very active both here in New Jersey and in our west coast program. Bobby was also the Fire Chief of Weekstown Volunteer Fire Company, Mullica Township and was retired from the Atlantic City International Airport Fire Department. His service is scheduled for Friday night February 28th at the Wimberg Funeral Home 400 Liverpool Ave, Egg Harbor City from 5pm until 8pm and again Saturday February 29th from 9am until 11am. A funeral service will follow and then there will be a precession to the Elwood Cemetery where burial will take place. Anyone planning on attending either service as a representative of the Forest Fire Service additional information will follow as we get closer. The official obituary can be found at wimbergfuneralhome.com

**REMINDER** 
Out Of State Refresher Class
Whiting firehouse, 120 Lacey Rd, Whiting, NJ
Thursday, February 27, 2020, 1800-2200 hrs
Please bring your banking information (account & routing numbers). your S130/S190 date and any other relevant certificates
The Central NJ District Firewardens Association will also be selling
T-shirts and sweatshirts at this class 
T-shirt/sweatshirt back 
All NJFFS window decals are now in stock!
Available from the Central Jersey District Fire Wardens Assoc
NJ Forest Fire Service Prescribed Burning Program Underway Across The State
(NJDEP news release)
 NJ DEP Accepting Applications For Hundreds Of Seasonal Jobs In State Parks
(news link)
Div B Annual Fire Observer Class
Wednesday, March 4, 2020 at the Helmetta firehouse at 7 pm
Introductory class for working in the fire tower
Section B10 RT-130 Annual Refresher
Mandatory annual refresher for all wardens and crew
Wednesday, March 11, 2020 at the Helmetta firehouse at 7 pm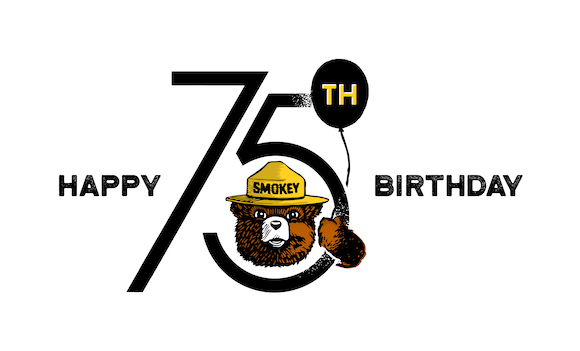 ---
---
CURRENT NJ WILDFIRE ACTIVITY
Tuesday 02/25/20
WILDFIRE
   02/23/20- NJFFS Section A3 Worthington State Forest,       Hardwick Twp  'Rock Face Wildfire' -
02/25/20- News video
FINAL REPORT
INCIDENT LOCATION: Worthington State Forest and Delaware Water Gap National Recreation Area, Hardwick Twp., Warren County. Between Red Dot and Blue Dot trails in the area of Mt. Tammany and Indian Head.
INCIDENT COMMAND: Incident Command Post (ICP) is at Kittatinny Boat Launch and Visitors Center.
OPERATIONAL SUMMARY: This wildfire is 80 acres in size and is 95% contained as of 2000 hrs. on 2/24/20. Fireline construction has improved containment. This fire is in monitor status. I-80 remains open with NJDOT message boards of "Smoke in Area". No previous or present prescribed burns were conducted in the vicinity of this wildfire.The Rock Face wildfire remains under investigation.
EVACUATIONS: None
STRUCTURES THREATENED: None
PROPERTY DAMAGE: None
INJURIES: None
ROADS CLOSED OR IMPACTED: No current road closures. 
PERSONNEL DEPLOYED: (2) NPS Rangers
EQUIPMENT DEPLOYED: (2) LEO vehicles
OPERATIONAL FORECAST: Personnel will continue to monitor the fire. Weather conditions including precipitation forecast over the next 24 hours will aid in fire containment.  
Updated 0930 hrs 02/25/20rcer County Parks, Mercer Meadows, Lawrence Twp
         SECTION B4- Stafford Forge Rd, Litl Egg Harbor Twp                                       SECTION B5- Greenwood Forest WMA, Lacey/Barnegat Twp
  When in doubt about the source of the smoke or fire,
call 9-1-1 or 877-WARN-DEP (877-927-6337)
---
---
   NJFFS FIRE TOWER STATUS   

Division B fire towers are DOWN today
  Fire tower hours of operation 0845-1645  
---
---
SAFETY ALERTS/WILDLAND FIRE LESSONS LEARNED LINKS 
08/18/19- Missoula Smokejumper Injury (MT)
08/18/19- East Evans Creek Tree Strike (OR)
07/11/19- Beaver Soup Rx Fire MVA (MT)
02/26/19- Tree Trauma blog
12/23/18- Camp FireEntrapment Burn Injuries (CA) 
12/20/18- Woolsey Fire Hit By Vehicle (CA)
11/09/18- Klamathon Fire Dozer Starts Spot Fire (CA)
11/08/18- Brushy Mountain Rx Engine Burnover (CA)
11/05/18- North Eden Fire Entrapment (UT)

 
---
---
NJ Forest Fire Service Live Radio Feeds

Click on this radio tower for Division A (Northern NJ)

                             
Click on this radio tower for Division B (Central NJ)
                  
Click on this radio tower for Division C (Southern NJ) 
 

  (Also includes Atlantic county fire/EMS)
---
---
You can't go wrong with an Amazon gift card!


Sectionb10.org ON-LINE STORE
Please consider an Amazon purchase from this site.
Your purchase will go towards helping this web site stay operational and it doesn't cost you anything extra.
 
   Uniden BCD996P2 Digital Trunking Scanner- P25 Phase 1 & 2- This scanner will follow the new radio systems that all of our counties and states are switching to. Including NJ State 700 MHZ, Ocean County, Monmouth County and Burlington County just to name a few. 
$325 now through Amazon with FREE shipping!
This is the lowest priced mobile/base P25 phase 2 digital scanner currently on the market.  Buy NOW through Amazon or more info
  
Uniden SDS200 The "ultimate" P25 digital phase 2 scanner- Designed to handle the new 700 mhz simulcast P25 phase 2 systems. Buy now on Amazon with FREE shipping
 Do your Amazon shopping here!
 
  Questions? Webmaster@sectionb10.org 
---
Apparatus of the week......


Medford Lakes Fire Dept
Burlington County, NJ
3716
2018 E-One Stainless Steel Wetside tender
750 gpm/3000 gallons
 Photo: John H Rieth  
Scenes from around the region.......
WILDFIRE CLIPS FROM AROUND THE WORLD............ 
Lawrence Twp, NJ 02/24/20